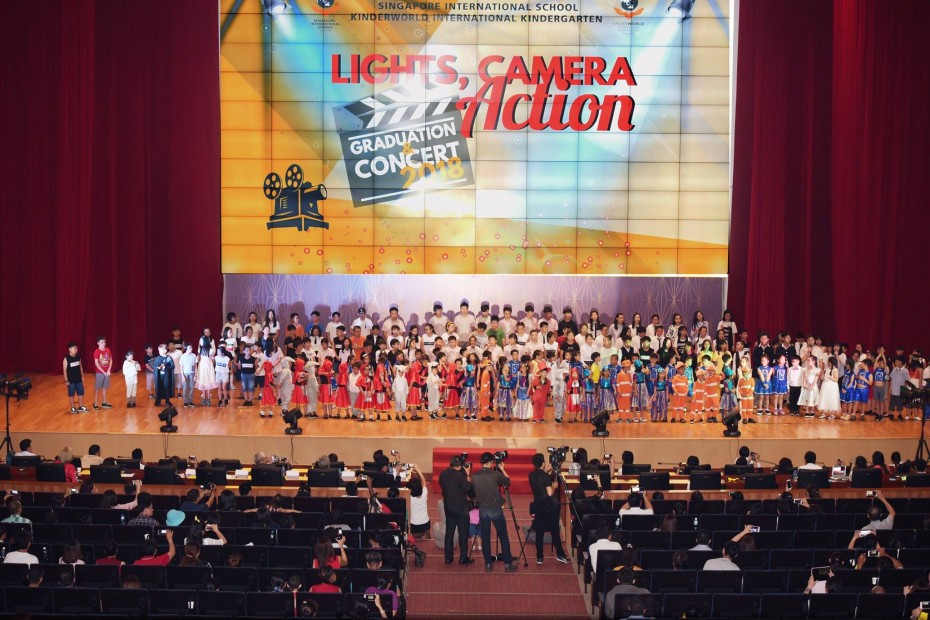 Lights on, Camera ready for the awesome Graduation & School Concert 2018 at SIS @ Binh Duong campus.
Follow up with the great atmosphere at SIS Vung Tau, students of SIS Binh Duong celebrated the end of 2017 – 2018 school year with a great concert at Binh Duong Convention Centre. There are lots of joy and happy smiles as our school recognizes the great achievements in learning and teaching of students and teachers during a hard-work school year.
Besides celebrating a fruitful year of numerous academic achievements, it is excited to know that starting from the next year, KinderWorld would enlarge their education and training fields by implement new initiatives. The Outward Bound courses will be applied to build a range of personal qualities and soft skills that will add to each student's capacity and future success. In addition, to help KinderWorld students prepare for the future, STEM activities, including robotics and coding, will be included in classroom programmes and provided as After School Clubs throughout academic year 2018 – 2019.
Let's give a big applause for our new graduates at SIS Binh Duong campus. We wish you all a fabulous summer break and see you again in the new school year 2018 – 2019, commencing in August!