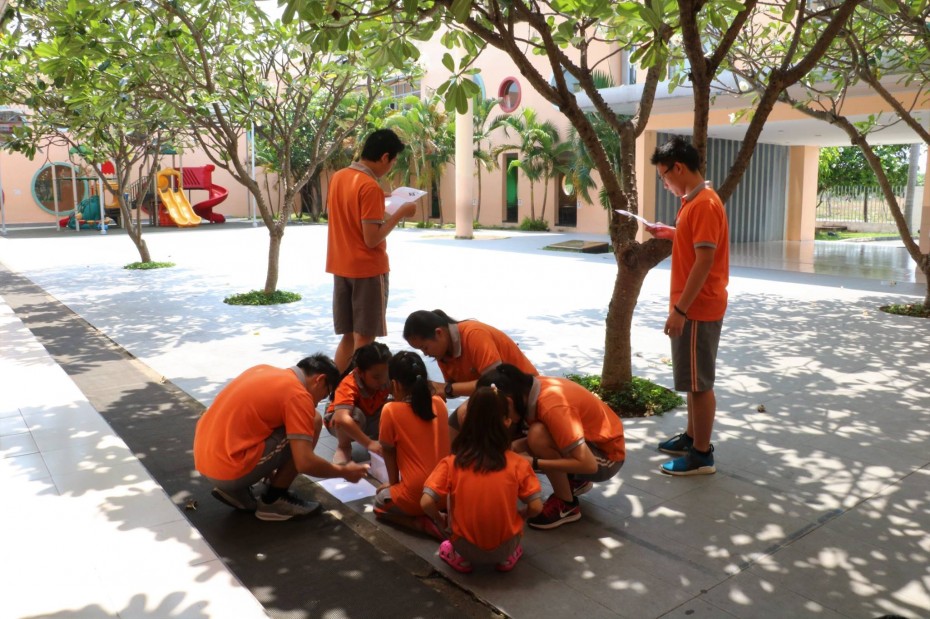 About once a term, the Year 1 International students and IGCSE 1 students meet to do 'Science Buddies' – an activity that allows them to join hands together to implement a great science experiment. It's always a great time of fun, exploration and learning! The IGCSE 1 students showed their little buddies how to build a simple marshmallow catapult and led them through a fun "magic milk" experiment. The Year 1 little kids love experimenting in the lab and learning more about science from their wonderful big buddies.
"I was so glad to guide those young brothers and sisters through the process of making "magic milk" – simple chemical reactions that blend beautiful colors. I can see their true interest in science and that is so meaningful to all of us: to transfer the love of science to the youngsters" – said an IGCSE 1 student.
For those who want to make these stuffs for you kids at home: you can search Google or YouTube for "Magic Milk Experiment" or "Marshmallow Catapult", and find detail instructions how to do the experiments. Enjoy!