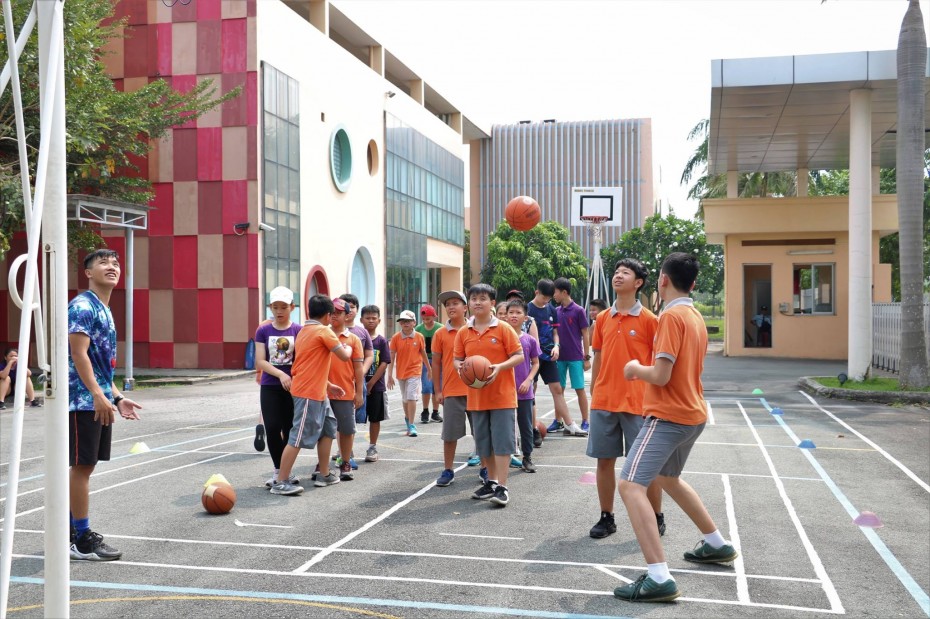 Honoring Teamwork spirit and Sportsmanship" is the key theme of the SIS @ Binh Duong New City Sports Day 2018, held last Friday, March 30.
Our Students and teachers have formed 5 houses, together shared fun and excitement with different sport activities such as football, badminton, basketball, frisbee and swimming. The opening ceremony was highlighted with the official declaration of the opening of the sports day by the principal.
We are all enormously delighted to see the eagerness of students as they compete enthusiastically in every games. There is summer sweat on the sweet jubilant smiles of our students. As a motto once stated: "United we stand, Divided we fall", through sports, we learn more about teamwork, determination, sportsmanship spirit and fairplay – they are all precious virtues that students will find very helpful in school, and later on, in their real life.