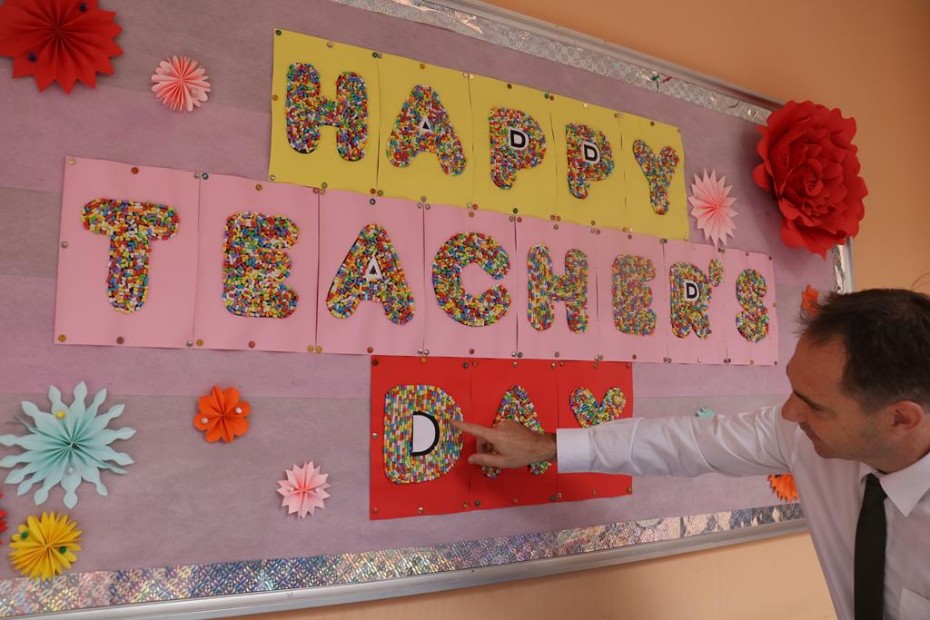 In the spirit of honoring Teachers' Day, on November 20th, the whole campus has organized a bundle of activities, which brought a great atmosphere to both students and teaching staffs.
Kick-off was the board decoration competition, followed up by outdoor sport actions such as Tug of War and Bag Jumping.
Students had a chance to show off their skillful hand and creativity through flower arrangement contest. Flowers are considered the bottom-heart gift the students use to express their gratitude to beloved teachers. At the end of the day, there was a cozy party where all teachers gathered together to celebrate their special day.
Skim through the album below for a recap of a joyful, memorable Teachers' Day at SIS @ Binh Duong!